About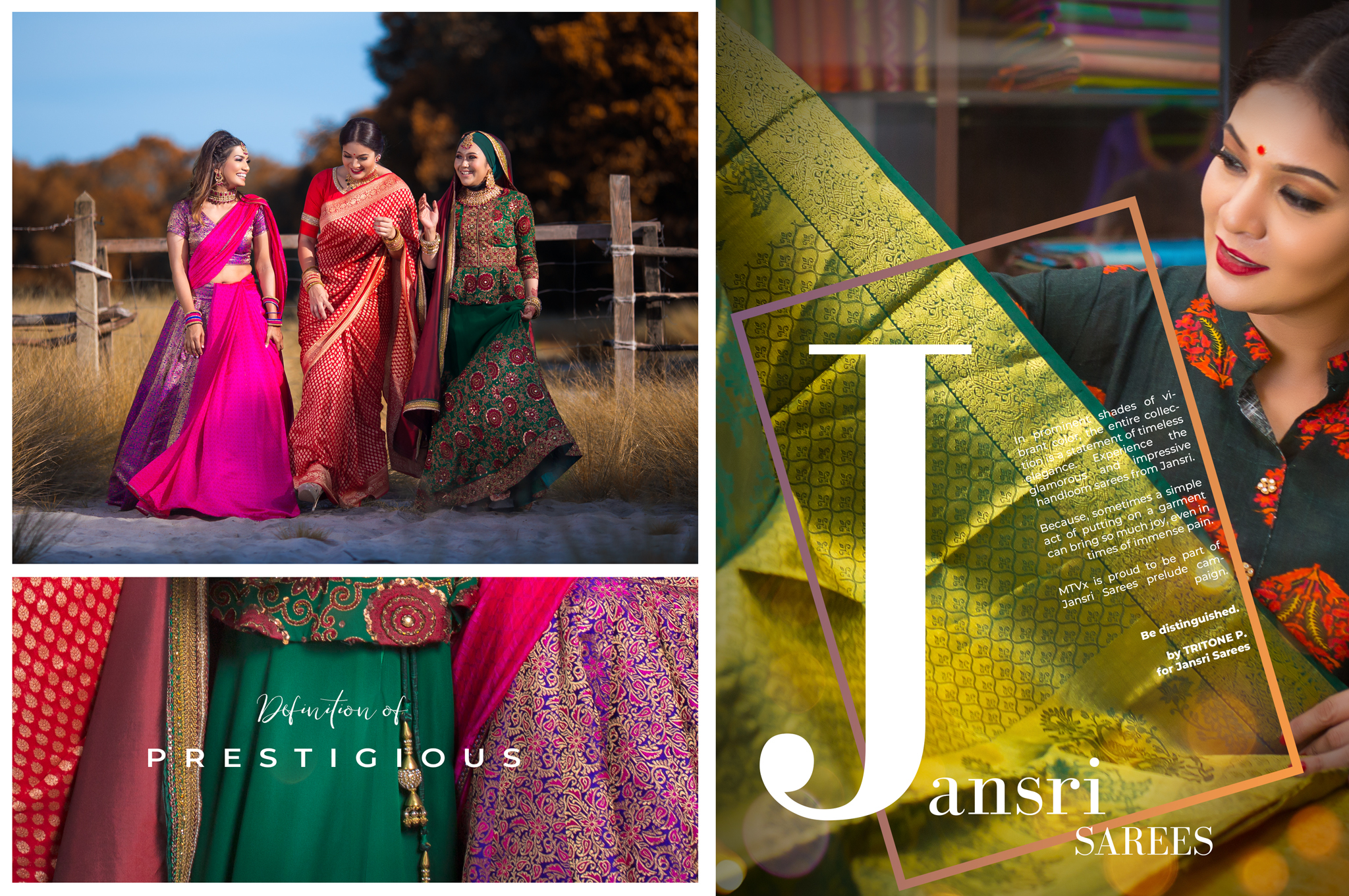 Jansri Sarees started operations in 2016 catering for the online needs of patrons who are looking for quality indian clothings at an affordable rate. We offer a wide range of Handcrafted Sarees which includes elegant Pure Silk Sarees, comfortable Pure Cotton Sarees, sophisticated Cotton Silk blended sarees, durable Linens and classy Tissue sarees. 
We at Jansri Sarees believe in quality over quantity and aspire to bring the best variety of handcrafted sarees to you at affordable rates. No fashion is a success unless it is sustainable. Thus, our sarees are not only environment friendly and durable, but its vibrant and attractive colours are comparable to designer wear.
In January 2020, we launched our Designing and Tailoring Unit. In line with our passion and commitment towards Sustainable Fashion, we worked on several Sustainable Fashion campaigns in which old sarees were upcycled into modern outfits. We believe that sarees are so versatile that it caters to people from all walks of life. 
At Jansri Sarees, we will continue to strive to promote Sustainable Fashion and Handcrafted sarees. Your support and commitment in helping us achieve our objectives is very much appreciated. We look forward to serving you only the best.